When it comes to choosing gifts for our nearest and dearest, the amount of choice can be overwhelming. Even when you know someone incredibly well, you can still find yourself agonising over what they'd enjoy receiving as a gift.
A ukulele? Too niche. An all-expenses paid trip to New York? Too pricey. A pair of patterned socks? Too obvious.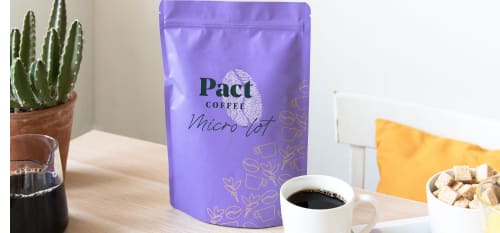 In terms of selecting a suitable gift, we think it's best to start with the basics. What does your colleague, friend, lover or family member enjoy doing regularly? If the answer is sipping on zing-tastic coffee, then you've come to the right place, reader.
Ethical gifts for coffee lovers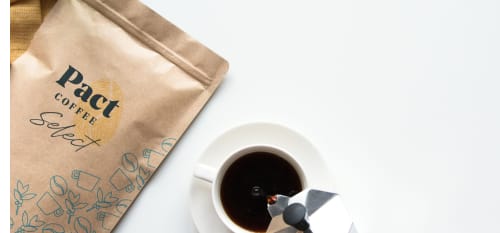 We don't simply make coffee, we scour the globe in search of the best coffee beans, pay farmers an average of 55% above fair trade prices and freshly-roast in Surrey. All of our speciality coffees score at least 80/100 points and we switch up the menu every month to deliver a plethora of choice, from raspberry sherbet tastes to rich and smooth dark chocolate.
Customers can choose their favourite roast, grind preference and flavour favourites and we'll deliver the good stuff through any letterbox in the UK. Our coffee selection plans are designed to be affordable and flexible; they start from just 46p per cup and you can skip or pause delivery whenever convenience calls.
Showstopper coffee selection gift sets
So, now that we've waxed lyrical about why our coffee is simply the best (cue Tina Turner), allow us to recommend a few firm favourites that make ideal coffee gifts.
Whether your recipient is new to the world of speciality coffee or they're a total aficionado, our Discovery Pack gives a great taster into the globe-spanning delights of Pact. Your recipient can enjoy 4 delicious varieties of filter coffee, a handy V60 brewing device and the filter papers and all-important scoop to go with it.
This budget-friendly gift option includes a 250g bag of our chocolatey House Coffee (enough to make around 15 cups) and an easy-to-use and speedy V60 brewing kit.
Read more: How to make V60 coffee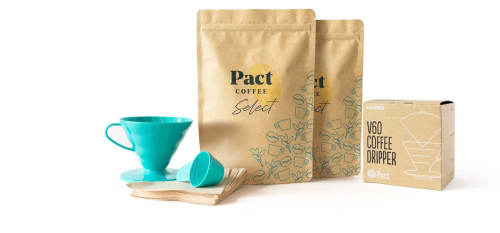 Perhaps you know someone who is taking their first steps into the world of speciality coffee and want to show them the light. This is the gift set for them. Featuring two bags of Pact Coffee bestselling varieties and a speedy and easy-to-use V60, it's the perfect coffee gift for beginner's.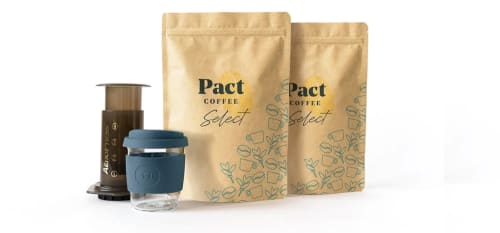 Do you know a coffee lover who is always wandering? With the on-the-go gift set, they can make a perfect brew even when on the move. This bundle includes an AeroPress, two bags of our speciality coffee and a handy SoL travel cup. Compact and convenient, they'll never need to compromise on quality coffee, wherever in the world they may be.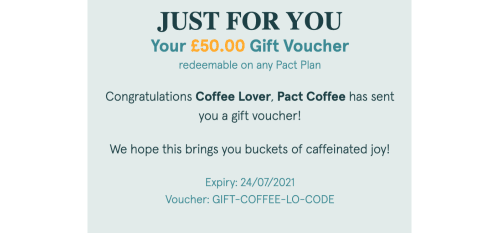 Can't decide? Our gift vouchers can be loaded with any amount from £5 - 500, personalised with the message of your choosing and used exclusively on Pact Plans. This means that your recipient can enjoy freshly-roasted, delicious coffee through the letterbox on a regular basis. With plans starting from £6.95 per bag, gifting a £25 voucher would ensure that they could enjoy 3 months of coffee on the house.
Looking for more coffee gift opportunities? Take a look at our coffee gift bundles for further inspiration.