You'll need:
19g finely-ground Pact Coffee
Milk of your choice
1 x teaspoon of cocoa powder
Espresso or bean-to-cup machine
Tamper
Small milk jug
Your favourite mug (preferably 8oz)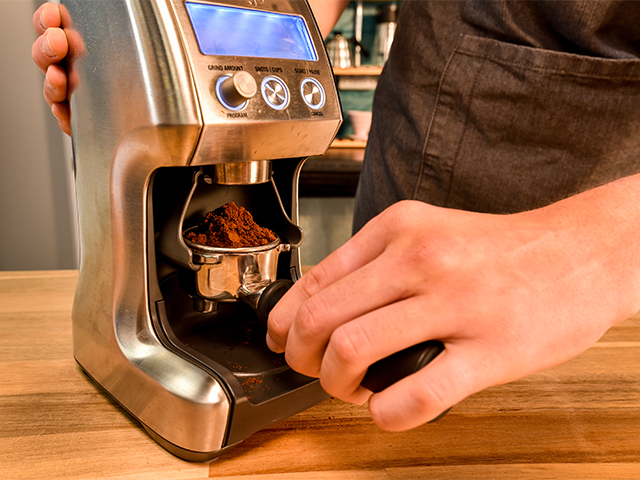 1.
Fill your portafilter basket to the top with finely-ground Pact Coffee – approximately 19g.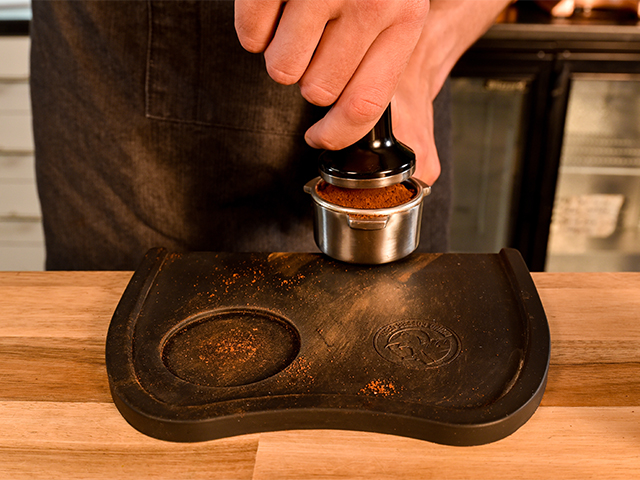 2.
Using a tamper, apply even pressure to the grounds ensuring the coffee puck is even and flat.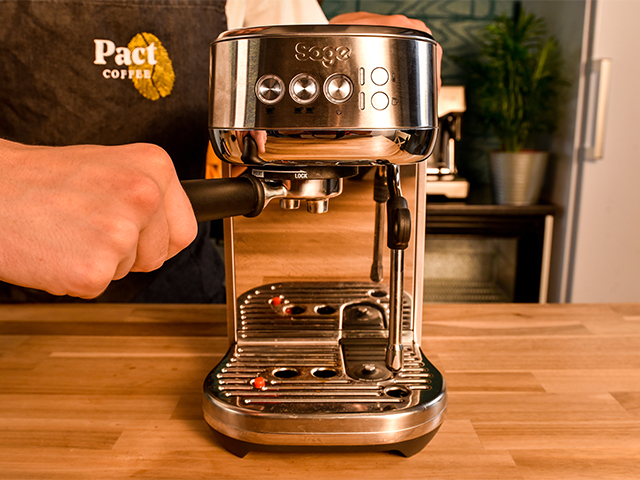 3.
Place your portafilter into the espresso machine.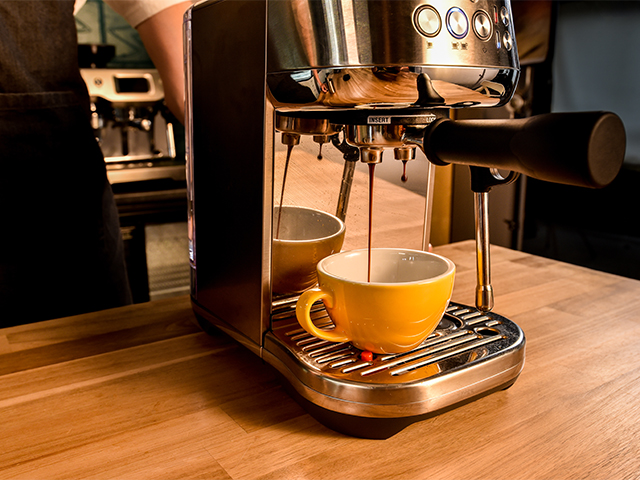 4.
Put a teaspoon of cocoa powder into the mug and place it under the machine so that the espresso pours directly into it. Top Tip: For a really great mocha, we recommend using high-quality cocoa powder or drinking chocolate.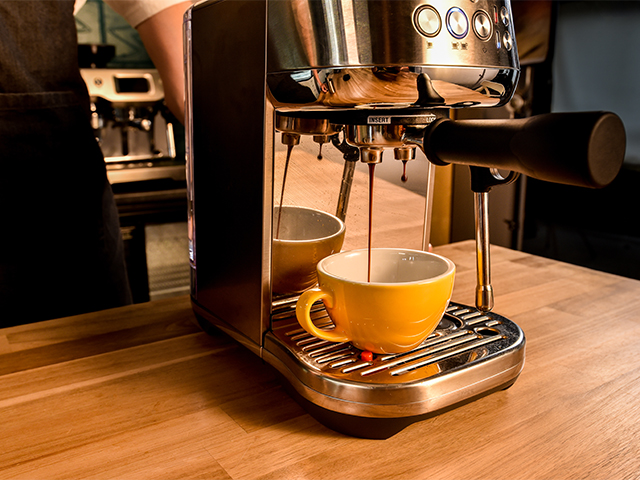 5.
Make your espresso shot.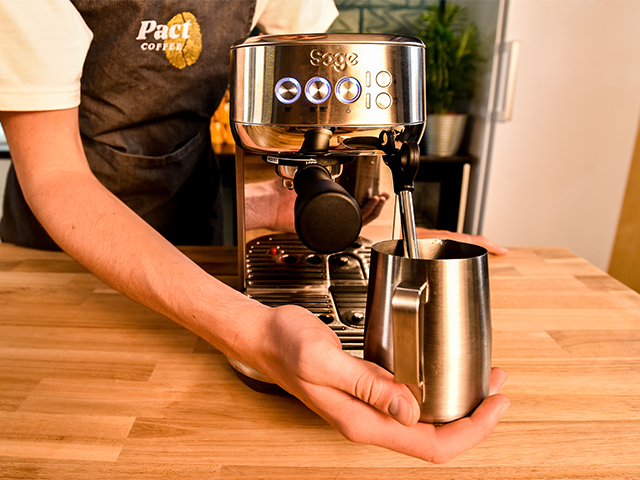 6.
Fill the milk jug to the bottom of the spout and start with the milk wand in the centre of the jug. Tilt the jug to the side slightly, this will allow you to create a whirlpool effect and achieve a silky, thin microfoam.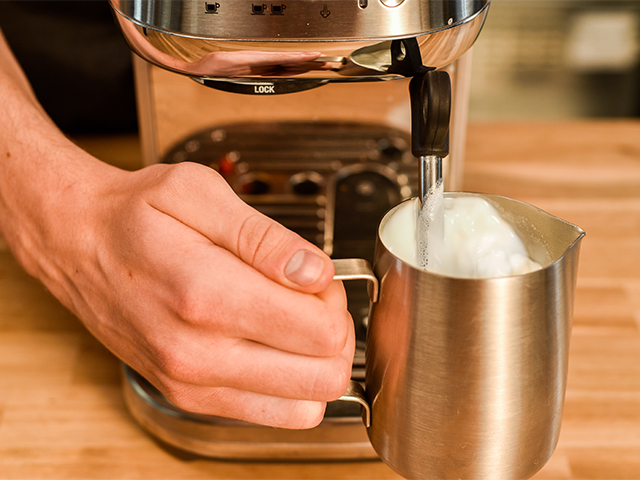 7.
Turn the steam to full power and lower your milk jug until you hear a hissing sound. Once you see the milk level rise, move the steam wand under the surface. Turn off and remove once the milk is hot to the touch. Top Tip: If you're using dairy milk, we recommend full fat whole milk. If using plant-based milk, go for a Barista version of oat milk.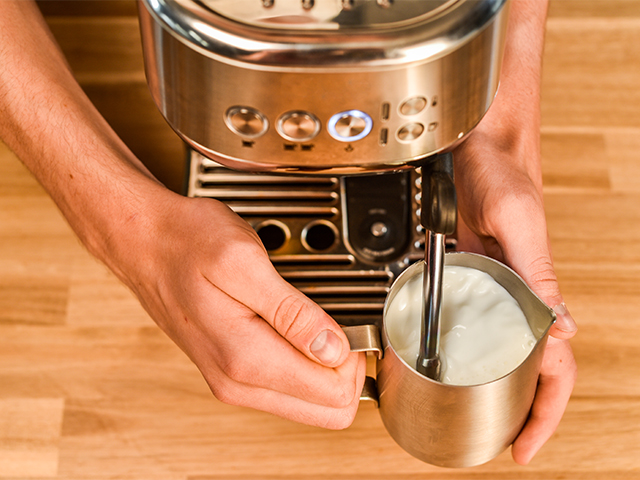 8.
Give your milk jug a firm tap on the surface to burst any large air bubble and swirl around in the jug until it becomes glossy.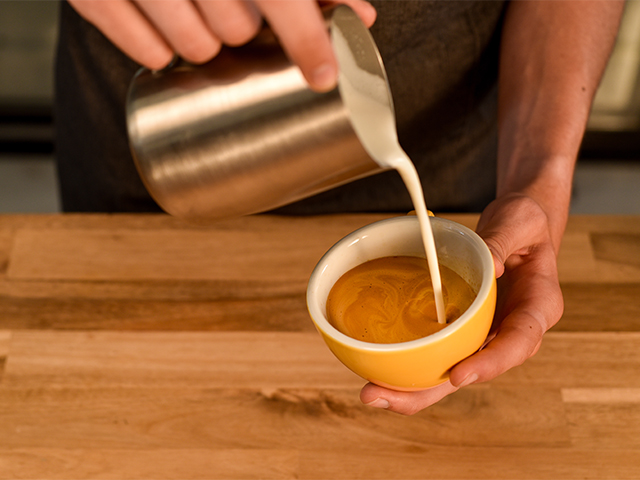 9.
Hold your cup at a right angle, facing towards your milk jug, and pour a steady stream of milk into the coffee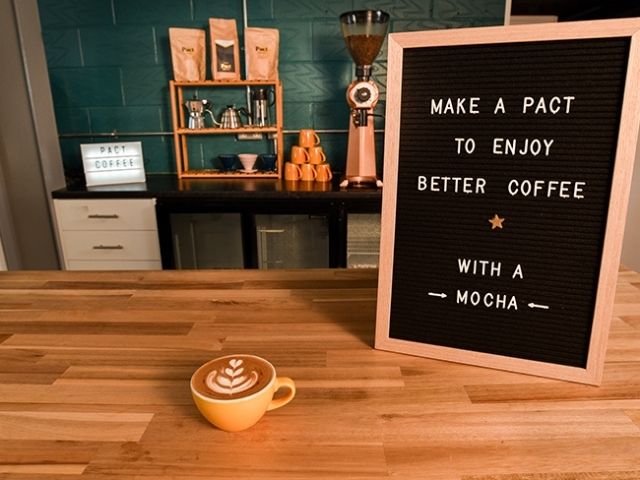 10.
Finish by topping with foam and a dusting of cocoa powder.
Recommended products
DISCOVER MORE BREW GUIDES